March 29, 2020

Hello Haus
What downsizers are looking for in a home in 2020
Downsizers are seizing the moment. With the kids gone, or just about, they are moving into much more manageable homes.
But don't be mistaken, they aren't sacrificing luxury for convenience. Quite the opposite. Downsizers are demanding spaces with all the comforts of home, but with upgrades across everything from location to flooring.
Quality comes first for downsizers, said Scott Aggett, property negotiator at Hello Haus.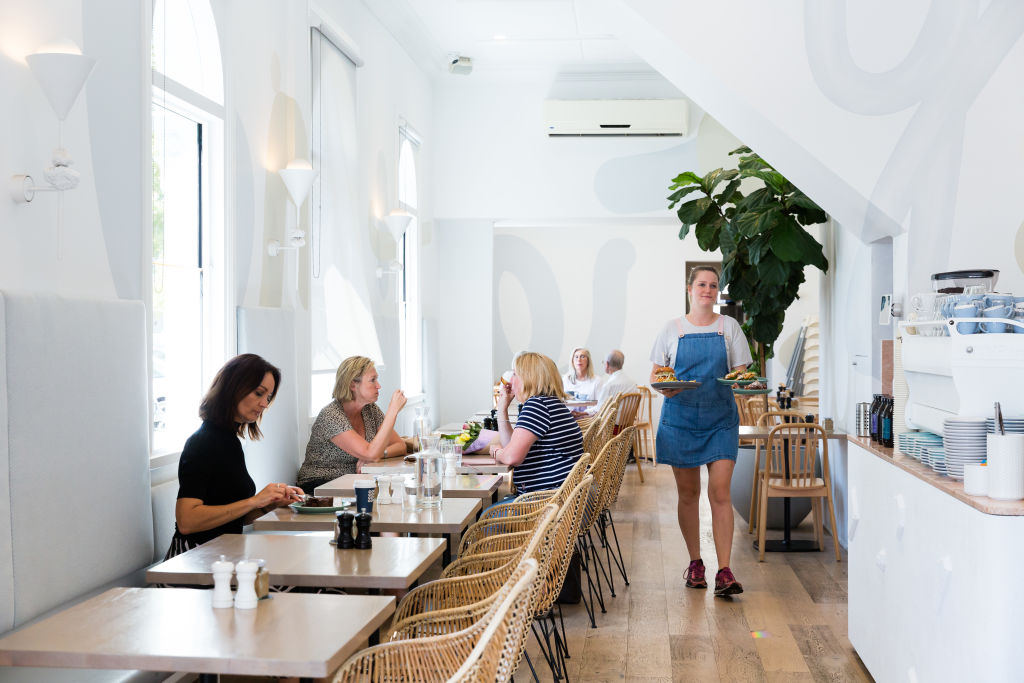 Many downsizers seek out a community where they can enjoy a village lifestyle. Photo: Eliana Schoulal
"It's most likely that they've done renovation work before and don't want to do it again," he says. "I think they have a better idea of the quality than younger buyers because they've been through renovations themselves, so they've got a better eye for detail.
"They want something they can settle in, that has been completely done to a really good standard."
A "lock and leave" status is high up on the wishlist, especially for downsizers who enjoy travelling. This means a low maintenance garden, which could be as simple as a few flower pots on the balcony or a barbecue and dining set in a terrace or courtyard.